~ for English please scroll down halfway through this page ~
Angst helen, hoe doe je dat via Soulfulness en Tao Healing?
Lieve lezers van mijn blog,
Er is geen angst in liefde.
Angst, een emotie die ieder van ons wel kent. Hoe overwin je die, hoe heel je die gevoelens die je zo kunnen beperken in je dagelijkse leven? Hoe transformeer je gevoelens van angst naar kalmte en moed?
Er zijn vele verschillende manieren om hiermee om te gaan.
In dit stuk geef ik je informatie en oefeningen die je zelf kunt doen alsmede een andere manier om je angstgevoelens te helen, vanuit de visie van Soulfulness en Tao Healing.
Angst wordt vaak gezien als iets negatiefs, maar angst heeft ook een hele nuttige functie, namelijk om ons te waarschuwen voor dreigend gevaar.
Angst is een universeel gevoel. Iedereen ervaart wel eens een bedreigende situatie in het leven waarin angst ontstaat. Bijvoorbeeld als je de controle over het stuur verliest, of als je terecht komt in een situatie met fysiek geweld, of als je ziet dat je kind of je huisdier plotseling de straat oversteekt en de aankomende vrachtwagen maar net op tijd kan remmen, of als je lichamelijke klachten hebt en de toekomst er onzeker uitziet. Angst is een normale emotie die het lichaam in staat stelt te reageren op een reële bedreiging. De adrenaline gaat door je lijf, je hart klopt sneller, je spieren spannen zich, je ademhaling gaat versneld, etc. Dit alles helpt je lichaam om adequaat te reageren en jezelf of een ander in veiligheid te brengen.
Er zijn echter vele momenten van angstgevoelens mogelijk waar er geen sprake is van een directe bedreiging. Bijvoorbeeld angst om te vliegen, angst voor spinnen of andere dieren, angst om te spreken voor een grote groep, angst om afgewezen te worden, angst voor grote hoogten, angst voor natuurgeweld, angst voor criminaliteit, angst voor tekorten, angst voor de dood, sommige mensen zeggen mij bang te zijn voor de spirituele gave die ze hebben, en zo zijn er vele voorbeelden te noemen waarin de angstgevoelens daar zijn maar er op dat moment geen sprake is van een bedreigende situatie. Je lichaam reageert echter alsof dat wel het geval is. Je voelt je hart kloppen, de adrenaline giert door je lijf, en het kan je zelfs een verlamd gevoel geven waardoor je niet in staat bent om te doen wat je wilt doen.
Deze vormen van angst mogen dan niet gerelateerd zijn aan een acute dreigende situatie, maar de reacties die je ervaart zijn wel degelijk reëel. Ze kunnen je zelfs belemmeren in je dagelijkse leven en veel ongemak veroorzaken. En als deze angstgevoelens langer aanhouden kan het zelfs tot allerlei mentale en fysieke klachten leiden, zoals onder meer het uitputten van je bijnieren, het overprikkeld raken van je zenuwstelsel, het uit balans raken van je hormonen, vermijdingsgedrag om ervoor te zorgen dat de angst niet getriggert wordt.
Angst is de emotie die in de Traditionele Chinese Geneeskunde gekoppeld is aan het Water Element. Indien er veelvuldig en langdurig sprake is van angstgevoelens kan dit het water element en alle andere delen die tot dit element behoren, beïnvloeden.
Het yin orgaan wat bij het Water Element hoort, zijn de nieren.
Het yang orgaan is de blaas.
De weefsels die tot dit element worden gerekend zijn de botten en gewrichten.
De lichaamsvloeistof behorende bij dit element is urine.
De zintuigen die behoren bij het Water element zijn de oren/het gehoor.
De smaak is zout.
De ongebalanceerde emotie is zoals gezegd, angst, en de gebalanceerde emotie is kalmte, moed.
De kleur is blauw.
Het seizoen is winter.
Het weertype dat behoort bij dit element is kou en de windrichting is noord.
Al deze bovengenoemde delen staan met elkaar in verbinding en beïnvloeden elkaar. Wanneer 1 van deze onderdelen uit balans is, kan het de andere onderdelen ook beïnvloeden.
Wanneer er sprake is van een langdurige situatie waarin angstgevoelens overheersen, kan het op den duur de bijnieren (die de adrenaline produceren) uit balans brengen, het kan pijn in je rug geven ter hoogte van je nieren. Je kunt minder goed omgaan met kou of je moet veelvuldig naar het toilet.
Op den duur kan het zelfs je hersenen en concentratie beïnvloeden, want je nieren en het energiecentrum waar de nieren nauw mee verbonden zijn, de kundalini, voeden je hersenen. En de hormonen die door de bijnieren worden aangemaakt als er sprake is van angst, staan in nauwe verbinding met de neurotransmitters die door de hersenen worden aangemaakt.
Maar het werkt ook andersom, zwakke nieren kunnen ook leiden tot een verhoogde mate van angstgevoelens.
Je begrijpt hopelijk dat het nogal wat consequenties kan hebben.
Iedereen kent wel de goedbedoelde adviezen die mensen dan vaak geven: "Angst is een slechte raadgever, zet je erover heen."
"Doe toch niet zo raar er is toch niets aan de hand, bekijk het van een andere kant, ik ben toch ook niet bang..."
"Ga er dwars doorheen dan overkom je je angst wel"
Maar zo simpel is het vaak niet. Sterker nog, bij mij werkte het averechts.
Ik heb al zolang als ik me kan herinneren een angst voor spinnen. Reëel? Nee absoluut niet want er zitten hier geen grote gevaarlijke giftige spinnen. Maar zodra ik een spin zie, hoe klein ook, slaat mijn hart over, en voel ik de adrenaline door mijn lijf gaan. Heel vervelend. En ik kan honderd keer tegen mezelf zeggen dat die spin ongevaarlijk is en mogelijk banger voor mij, maar dat doet de reacties niet verminderen.
Toen de film Arachnaphobia op tv kwam, dacht ik mezelf te confronteren met mijn angst en "erdoorheen"te gaan.
En tv leek me makkelijker dan een spin vasthouden ;)
Nou ik heb die film uitgekeken, maar mijn angst werd er niet minder door hoor, eigenlijk alleen maar groter.
Wat werkt dat dan wel? Er zijn vele manieren om met angst om te gaan, maar in dit blog wil ik ingaan op de zienswijze zoals die in Soulfulness en Tao Healing wordt gebruikt.
ANGST bezien vanuit Soulfulness en Tao Healing
Datgene wat om ons heen een niet realistische grote angst creëert, triggert iets in ons. Als er niet iets in ons zit wat aangeraakt kan worden door iets om ons heen, zullen we er ook niet op reageren. Het is een trilling/frequentie in ons energieveld wat mee resoneert met iets om ons heen en wat die angstgevoelens oproept. Dit kan een herinnering zijn aan iets wat in dit leven is gebeurd, bijvoorbeeld je hebt een vliegtuigcrash meegemaakt en die herinnering komt tot leven iedere keer als je weer een vliegtuig instapt. Maar het kan ook te maken hebben met situaties uit vorige levens. Dan is het minder makkelijk te identificeren waar een angst vandaan komt. Toch kun je daar zelf iets aan doen met behulp van spirituele oefeningen. Door je te verbinden met een trillingsveld, een frequentie en vibratie dat hoger is dan de trilling en frequentie van de herinnering kan je die herinnering omzetten. Zoals je in de afbeelding kunt zien heeft angst een lage trilling.
Door je bijvoorbeeld te verbinden met de Bron, het trillingsveld van de Creator, het universele veld van Liefde, en die hogere frequenties te gebruiken om je eigen energieveld te zuiveren van de trillingen die verbonden zijn met de angstgevoelens, kun je je eigen situatie veranderen.
Zodra die lagere trillingen van angst minder in jouw energieveld zitten, zal je ook minder reageren op de omstandigheden om je heen en uiteindelijk je angst kunnen overwinnen als je jezelf van binnen geheeld hebt.
Met je mind iets overwinnen kan krachtig zijn. Als het inderdaad zo is dat de angst wordt gecreëerd vanuit de mind, door negatieve gedachten, dan is het zinvol om daar door middel van positieve gedachten verandering in te brengen. Echter indien er sprake is van een negatieve herinnering of een karmische blokkade op de ziel, dan zal het nodig zijn om nog een stap verder te gaan en de ziel te helen.
Een mens bestaat uit 5 lichamen met ieder een eigen dichtheid. Je hebt je spirituele lichaam (ziel), emotionele lichaam (hart), je mentale lichaam (mind/geest), je energetische lichaam (energie) en fysieke lichaam (materie). Deze 5 lichamen zijn onderling verbonden en beïnvloeden elkaar, maar ze zijn niet allemaal gelijkwaardig. Het dominerende lichaam is het spirituele lichaam. Je ziel is de baas. Je ziel stuurt de informatie naar je hart, die het ontvangt en doorgeeft aan de mind, waar het wordt verwerkt. De mind stuurt vervolgens de energie in de juiste richting en de materie reageert.
In je ziel draag je al je ervaringen mee vanuit dit leven, maar ook vanuit vorige levens en je draagt ook een deel van je voorouders in je. Dat is de karmische belasting.
Wanneer er een herinnering of een karmische belasting op de ziel zit, waardoor er een boodschap van angst wordt afgegeven, is het heel lastig om dat met je mind te overwinnen. De mind is immers ondergeschikt aan de ziel. Het is
Soul over Mind
, geen
Mind over Soul
. Dan is heling van de ziel nodig. Wanneer je jouw ziel heelt en je ziel niet langer een boodschap van waarschuwing of een negatieve herinnering afgeeft, zal het hart die boodschap niet langer ontvangen, zal de mind geen negatieve boodschap doorgeven en zal het lichaam niet meer reageren. Door de angst te elimineren, zal ook het Water Element sterker kunnen worden en ook de overige delen van het lichaam meer in balans kunnen komen. Angst voel je immers niet alleen in je nieren maar eigenlijk door heel je lijf heen.
Je ziel helen kun je onder andere doen door spirituele oefeningen, door meditatie, door het ontvangen van soul healing.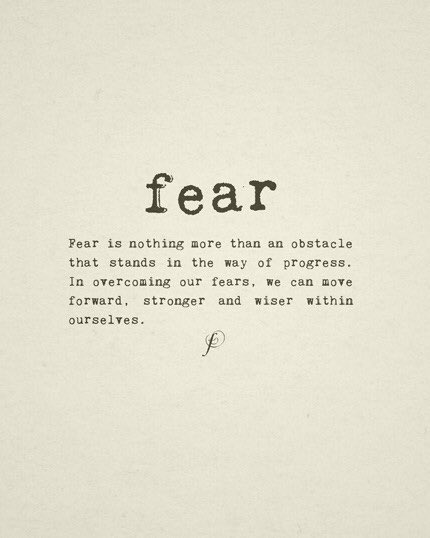 Angst
Angst is niets meer dan een blokkade die in de weg staat aan vooruitgang.
Door onze angst te overwinnen, kunnen we verder gaan,
met meer kracht en wijsheid.
Onderstaand deel ik een van de zelf-heling-oefeningen die ik geleerd heb van mijn leraar, Dr. en Master Zhi Gang Sha.
Het doel van spirituele oefeningen als deze, is om meer licht te brengen in de ziel, het hart te openen en te zuiveren, de blokkades van de mind/geest te veranderen, de energie te laten stromen en de materie te transformeren.
Bij blokkades op de ziel kun je denken aan de negatieve karmische belasting en de negatieve herinneringen die je op je ziel met je meedraagt.
Bij blokkades in het hart kun je denken aan veroordeling, hebzucht, gebrek aan wijsheid, onzuiverheid, etc.
Bij blokkades in de mind kun je denken aan negatieve gedachtepatronen, negatieve overtuigingen, negatieve houdingen, gehechtheden en ego.
Bij blokkades in de energie gaat het om blokkades in de ruimtes tussen de cellen.
Bij blokkades in de materie gaat het om blokkades in de cellen zelf.
ZELF-HELING
De energie healing oefeningen en de spirituele healing oefeningen vanuit China, India en andere landen bestaan al heel erg lang, al meer dan vijfduizend jaar en hebben vele mensen geholpen. Tegenwoordig zijn velen de kracht hiervan vergeten, maar als ze niet zo krachtig zouden zijn geweest zouden ze niet zo lang blijven bestaan :)
Deze technieken zijn eenvoudig, maar laat je daardoor niet misleiden. Simpel betekent niet dat ze niet krachtig zijn. Integendeel. De kracht van deze technieken tezamen hebben al vele mensen verbaasd doen staan en hun leven verandert. Probeer het zelf!
We maken gebruik van 5 krachttechnieken. Iedere techniek op zichzelf is krachtig, maar gecombineerd wordt hun kracht versterkt.
1) Lichaamskracht: Daar waar je je handen legt, zal je de blessings ontvangen.
We maken gebruik van bepaalde lichaamshoudingen en handposities om de energiestroom en de heling te bevorderen. Daar waar je je handen legt zal de energie naar toe gaan en zal je de voordelen voor heling en verjonging ontvangen.
Ga rechtop zitten met je rug vrij van de leuning van de stoel. En zorg ervoor dat je rug recht is en je kruin en je perineum op één lijn zijn. Zo kan de energie en het licht vrij stromen. Het universele licht kan via je kruinchakra door de andere chakra's in het midden van je torso naar beneden naar je onderbuik gaan, daar waar de basis energiecentra zich bevinden. Leg één hand op je onderbuik, zodat de energiecentra gevoed worden en je goed gegrond blijft. Leg de andere hand op je rug ter hoogte van je nieren.
Zet je voeten op de grond en maak verbinding met Moeder Aarde, zodat je ook op die manier goed gegrond blijft tijdens de oefening.
Sluit je ogen tijdens de oefening.
Haal een paar keer diep adem naar je onderbuik en ontspan je volledig. Hoe meer ontspannen je bent, hoe meer heling kan plaatsvinden.
2) Zielenkracht: Dat wat je aan de hemel, de Tao (Bron) en aan je eigen ziel vraagt, is waar je de blessings voor ontvangt.
Hierbij spreken we de kracht van de ziel aan. We maken contact. We maken hierbij onderscheid tussen de innerlijke zielen en de zielen om ons heen.
We hebben allemaal een lichaamsziel, maar ook de organen, systemen, cellen, DNA/RNA hebben ieder hun eigen functie en ook hun eigen ziel. Deze kunnen we aanspreken om zichzelf te helen. Iedere ziel heeft een groot zelf-helend vermogen en door de ziel aan te spreken kunnen we dat activeren. Jouw lichaamsziel weet wat het gedaan heeft waardoor de karmische blokkades zijn ontstaan. De Divine, Tao, Bron en de spirituele vaders en moeders weten waar de blokkades in ziel, hart, geest en lichaam zich bevinden. Ze weten wat nodig is om te helen. Jouw ziel en de zielen om je heen hebben diepe kennis en wijsheid en kracht om te helpen helen. Het enige wat je te doen hebt is dit te vragen.
Zeg
hallo
:
Lieve ziel, hart, geest en lichaam van
mijn nieren
Geef liefde:
Ik houd van jullie
.
Doe een affirmatie:
Jullie hebt de kracht om mijn angst te helen en de blokkades te transformeren
.
Ik wil graag kalm, moedig en zelfverzekerd zijn.
Geef een opdracht:
Doe je best.
Uit je dankbaarheid:
Ik ben zeer dankbaar
.
Het is belangrijk om liefde te geven aan die plekken die heling nodig hebben. Liefde heeft als eigenschap dat het alle blokkades oplost. Liefde is de tegenhanger van angst.
Het is vaak zo, dat mensen die bijvoorbeeld last hebben van hun rug of hun knie negatief praten over hun rug of knie, maar die negatieve reacties vergroten de blokkades alleen maar. Liefde geven is veel beter. Breng liefde naar je negatieve gevoelens, naar je negatieve emoties. Het bevordert de heling.
Liefde lost alle blokkades op.
Vergeving brengt innerlijke vreugde en innerlijke vrede.
Daarom is het goed om een vergevingsoefening in deze zelf-helingsoefening op te nemen om zo de karmische belasting te verlichten. Dit kun je doen als volgt.
Lieve alle zielen die door mij in dit leven of in vorige levens pijn zijn aangedaan, beschadigd, benadeeld, of op enigerlei wijze zijn gekwetst, of door mijn voorouders, kom alsjeblieft ook bij mij.
Ik houd van jullie, eer jullie en waardeer jullie.
Ik bied jullie mijn oprechte excuses aan voor de fouten die ik heb gemaakt. Het spijt me.
Ik dank jullie voor de lessen die jullie mij leren. Ik leer mijn lessen en ben niet meer diezelfde persoon. Daarom vraag ik jullie om mij en mijn voorouders onvoorwaardelijk te vergeven. Ik zal daar geen misbruik van maken, ik zal service verlenen aan anderen.
Dank jullie wel.
Lieve alle zielen die mij en mijn voorouders in dit leven of in vorige levens pijn hebben aangedaan, beschadigd of benadeeld hebben of op enigerlei wijze hebben gekwetst, kom alsjeblieft ook bij mij.
Ik houd van jullie, eer jullie en waardeer jullie.
Het is mijn wens om het karma tussen ons te transformeren en om de karmische relatie tussen ons te verbeteren. Daarom bied ik jullie mijn onvoorwaardelijke vergeving aan en ik vraag ook al mijn voorouders om datzelfde te doen.
Laten we onze harten en zielen verbinden en in liefde, vrede en harmonie leven.
Dank jullie wel.
Mijn lieve ziel en al mijn innerlijke zielen van al mijn organen, systemen, lichaamsdelen, cellen, RNA en DNA. Ik houd van jullie eer jullie en waardeer jullie.
Ik bied jullie mijn oprechte excuses aan voor alle fouten die ik gemaakt heb jegens jullie, voor alle momenten waarop ik geen liefde heb gegeven aan mezelf, niet voor mezelf ben opgekomen, mezelf heb vergiftigd met de dingen die ik at of dronk of met de producten die ik gebruikte, mezelf beschadigd heb.
Het spijt mij. Vergeef mij alsjeblieft. Ik zal beter voor jullie zorgen. Dank jullie wel.
Ik ben jullie allen heel erg dankbaar en kan jullie niet genoeg bedanken voor jullie service.
Dank jullie wel.
Ik vergeef mezelf volledig en onvoorwaardelijk.
Er zijn ook vele zielen om ons heen. Je kunt hierbij denken aan de lichtwezens, zoals de opgestegen meesters, de goeroes, lama's, kahuna's, engelen, aartsengelen, de Divine, de Tao, de Bron. Je kunt ook denken aan de ziel van de zon, de maan, de sterren, de planeten, de natuur. Deze lichtwezens hebben allemaal zeer krachtige zielen en daarmee veel kracht tot het brengen van licht en healing en we kunnen hen vragen om ons te helpen bij het helingsproces. Je kunt ze bij naam noemen als je je bijvoorbeeld heel erg verbonden voelt met een aartsengel, of met Jezus, Moeder Maria, Guan Yin, of je kunt ze allemaal om hulp vragen en hen de keuze laten wie er komt door "alle spirituele vaders en moeders" aan te spreken. Door de lichtwezens om hulp te vragen kunnen we ons eigen helingsproces versnellen, omdat hun zielen zo ontwikkeld zijn en zo zuiver. Zij zijn om ons heen en zijn bereid om te helpen maar ze wachten vaak op ons verzoek. Spreek met oprechtheid en vanuit je hart en ziel en vraag ze om hulp. Je kunt ze allemaal om hulp vragen, maar je kunt hulp niet afdwingen.
Lieve
­­­­­­­­­­­­­­­­­­­­­­_______ ( noem de zielen om je heen van wie je graag hulp en healing zou willen ontvangen).
Ik houd van jullie, eer jullie en waardeer jullie.
Kom alsjeblieft bij me. Willen jullie mij alsjeblieft helpen bij het helen van mijn angst?
Vergeef me alsjeblieft en help me om de blokkades op mijn ziel en in mijn hart, mind, energie en materie op te lossen opdat ik healing kan ontvangen voor mijn angst.
Ik kan jullie niet genoeg bedanken. Ik zal mijn best doen om onvoorwaardelijk te dienen.
Dank jullie wel.
"Opdat je keuzes weerspiegelingen zijn van je hoop,
niet van je angst."
3) Geestkracht

: Daar waar je je aandacht op richt, is waar je de blessings ontvangt.
Hierbij maken we gebruik van creatieve visualisatie. Daar waar je je aandacht op richt, gebruik makend van creatieve visualisatie, is waar je de voordelen voor heling, verjonging en transformatie ontvangt. Daar waar je je aandacht op richt gaat het licht naar toe en vindt de heling plaats. Visualiseer hoe helder blauw licht vanuit 360 graden naar de plek komt waar je de heling wilt ontvangen, in deze oefening de nieren. Het is belangrijk om licht te visualiseren en geen energie. Licht heeft namelijk geen negatieve effecten. Wanneer je je richt op energie kan er een disbalans ontstaan tussen yin en yang.
Focus je geest op je nieren en het is beste om dat te doen met je ogen dicht. Als je je ogen open houdt, zal de aandacht en focus verminderen en zal de intentie waarmee je de oefening doet sneller verloren gaan.
4) Ademkracht
:
Buikademhaling. Als je inademt, dan zet je onderbuik uit. Als je uitademt, dan trekt je onderbuik samen. Volg je eigen natuurlijke ritme.
Haal diep adem naar je onderbuik en terwijl je inademt visualiseer je dat helder blauw licht vanuit 360 graden naar de plek komt waar je de heling wilt ontvangen, de nieren. Iedere ademhaling komt door je neus en door iedere porie van het lichaam om licht te brengen naar de plek waar je de heling wilt ontvangen. Bij iedere uitademing visualiseer je het licht door je hele lichaam.
5) Klankkracht: Wat je chant, is wat je wordt.
Hierbij maken we gebruik van het chanten van bepaalde klanken en mantra's. Dat wat je chant, daar vereenzelvig je je mee. Dat wat je chant, is wat je wordt. Het chanten van positieve mantra's heeft dus een gunstig effect op de heling, maar heeft ook een ander effect.
Vele mensen vinden het moeilijk om tijdens het mediteren de geest tot rust te brengen omdat het innerlijke gesprek moeilijk te stoppen is voor hen. Door het chanten van de mantra, voorkom je tijdens het mediteren dat je vervalt in innerlijke discussies of gedachtepatronen die negatief uitwerken op de meditatie.
Liefde is een sterke connectie met het Licht. Angst daarentegen is een connectie met de donkere zijde. Liefde lost blokkades op, terwijl angst je kan doen bevriezen, lam slaan, verstijven.
Vergeving brengt innerlijke rust en blijheid en lost de karmische blokkades op.
We kunnen derhalve gebruik maken van verschillende mantra's. Probeer ze eens en kijk welke voor jou het beste past.
Ik vergeef jou,
Jij vergeeft mij,
Breng liefde, vrede en harmonie
Breng liefde, vrede en harmonie.
I forgive you,
you forgive me,
Bring love, Peace and Harmony
Bring Love, Peace and Harmony
Je kan zowel in het Engels als in het Nederlands chanten, of welke taal van je keuze.
Ik vergeef jou,
Jij vergeeft mij,
Breng liefde, vrede en harmonie
Breng liefde, vrede en harmonie.
I forgive you,
you forgive me,
Bring love, Peace and Harmony
Bring Love, Peace and Harmony
Chant voor tenminste 3-5 minuten, in stilte of hardop.
Breng nu de liefde naar je nieren:
Ik houd van mijn nieren
Ik houd van mijn nieren
Ik houd van mijn nieren
Ik houd van mijn nieren
Ik houd van mijn nieren
I love my kidneys
I love my kidneys
I love my kidneys
I love my kidneys
I love my kidneys
Je kunt ook een positieve opdracht meegeven in je mantra:
Zet mijn angst om in kalmte en moed.
Zet mijn angst om in kalmte en moed.
Zet mijn angst om in kalmte en moed.
Zet mijn angst om in kalmte en moed.
Zet mijn angst om in kalmte en moed.
Transform my fear into calmness and courage.
Transform my fear into calmness and courage.
Transform my fear into calmness and courage.
Transform my fear into calmness and courage.
Transform my fear into calmness and courage.
Chant voor tenminste 3-5 minuten, in stilte of hardop. Doe dit meerdere keren per dag. Hoe langer je oefent, hoe beter de resultaten kunnen zijn.
Wanneer je in stilte chant zullen de kleinere cellen en ruimtes vibreren. Wanneer je hardop chant zullen de grotere cellen en ruimtes vibreren. In stilte chanten is Yin. Hardop chanten is Yang.
Wissel het af, want daar waar Yin en Yang in balans zijn, zal gezondheid gerealiseerd kunnen worden.
Daar waar licht straalt zal ziekte verdwijnen.
Sluit de oefening af door te zeggen
Hao! Hao! Hao!
Dank je! Dank je! Dank je! Gong Song! Gong Song! Gong Song!

Hao is Mandarijn Chinees en betekent: Perfect! Wordt gezond!
Het uiten van dankbaarheid is heel erg belangrijk. We zeggen het steeds 3x. Het eerste
Dank je
is gericht aan de Divine, het tweede is gericht aan alle zielen die kwamen om je te helpen bij de oefening en het derde is gericht aan je eigen ziel.
Gong Song zeggen we tegen de zielen die we gevraagd hebben om te komen en betekent: keer respectvol terug naar de plek waar je vandaan komt of op dit moment nodig bent.

Dit is een hele simpele basisoefening die je kunt doen om meer liefde en vergeving te brengen naar je ziel, hart, geest en lichaam en om de blokkades in je nieren die verbonden zijn met angst te transformeren.
Liefde lost alle blokkades op.
Vergeving brengt innerlijke vreugde en innerlijke vrede.


Hoe vaker en hoe langer je oefent en je verbindt met liefde en vergeving, hoe beter het is.
Voor chronische en levensbedreigende situaties, chant dan tenminste 2 uur per dag. Dit mag 2 uur aaneengesloten zijn, maar mag ook verdeeld worden over de dag waarbij je alle tijd tezamen voegt en tenminste twee uur per dag chant..
Je kunt ook chanten terwijl je wandelt, terwijl je doucht, terwijl je auto rijdt (maar sluit dan uiteraard niet je ogen :) ).
Dit lijkt heel erg simpel. Dit lijkt misschien té simpel voor je om te geloven, maar je zult zien dat als je dit regelmatig en consequent doet dat het verandering brengt in hoe je je voelt en in vele aspecten van het leven. De hulp van een mentor of ervaren iemand kan dit proces versnellen.
Zoals velen wellicht hebben ervaren, kan ziekte je zomaar overvallen, het kan uit het niets optreden, terwijl het helen van een ziekte tijd vergt. Het vraagt geduld, het vraagt volharding en veelal vraagt het een andere manier van in het leven gaan staan.
Het is goed om jezelf de kennis te verschaffen wat er precies speelt, het is ook fijn om te leren wat je eraan kunt doen. Maar resultaat is pas mogelijk als je het ook daadwerkelijk toepast. Zo zit het ook met de oefeningen die in dit blog staan. Het lezen en begrijpen is de eerste stap. Het regelmatig/dagelijks toepassen is belangrijk om het zelf-helend vermogen ook daadwerkelijk sterk te maken. Dit vergt tijd, geduld, volharding, vertrouwen en een instelling van "geef niet op". En er is iets met tijd. Tijd komt nooit meer terug! Daar ben ik me altijd bewust van geweest. Ook van het feit dat het van belang was om die tijd nuttig te besteden aan dingen die belangrijk waren. Daar waar ik tijd kan verkrijgen door iets op een andere manier te doen wat sneller gaat, zeker in het kader van mijn gezondheid, is iets waar ik altijd in heb geïnvesteerd, omdat het mij iets gaf wat voor mij onbetaalbaar was: een betere levenskwaliteit op kortere termijn. En laten we eerlijk zijn, ik was na al die jaren van ellende er wel een keertje klaar mee. En omdat die snellere manier er was, heb ik die zelf daarom met beide handen aangegrepen. Naast het zelf oefenen, heb ik ook veel healings ontvangen.
Iedereen heeft de kracht om zichzelf te helen.
De lichtwezens, het goddelijke, de Tao, de Bron hebben allen de kracht om je te zegenen en jouw helingsproces te ondersteunen.
Tao Healing
Deze vorm van healing, Tao Healing, brengt spirituele healing in al die 5 verschillende lichamen, zodat ze meer in lijn komen met elkaar. Het brengt licht naar de blokkades in het spirituele lichaam (ziel), het emotionele lichaam (hart), het mentale lichaam (mind/geest), het energetische lichaam (energie) en fysieke lichaam (materie). Als jouw eigen lichamen meer licht dragen, minder blokkades hebben en meer in lijn zijn, dan werkt dit door, je zou kunnen zeggen, van binnen naar buiten. Als jouw blokkades verminderen, dan straal jij iets anders uit en trek jij ook andere situaties aan.
Deze methode is zeer krachtig. Ik ben ermee in aanraking gekomen vanwege mijn gezondheid en de uitspraak van mijn arts dat ik nog slechts een paar maanden te leven zou hebben. Kort daarna leerde ik Master Sha kennen en hij gaf mij deze methode van Tao Healing en Soulfulness. Ik heb vele healings en diepgaande training van hem mogen ontvangen sinds 2010 en dankzij zijn methode ben ik nu vele jaren verder. Het transformeren van de blokkades op mijn ziel had ik nog bij geen enkele andere methode ervaren en maakte het grootste verschil voor alle facetten van mijn leven. Ik heb in die meer dan 10 jaar opleiding veel gezien en ervaren, mijn eigen leven zien terugkomen en vele mensen zien opbloeien en zien stralen.
Ervaring
Van cliënten ontvang ik regelmatig hele mooie reacties over wat ze ervaren hebben tijdens het ontvangen van de healing.
Angststoornis
Ik had aan het begin van de healing sessie de aartsengelen en zielen gevraagd me te helpen mijn hartchakra te openen.Ook heb ik de zielen die ik gekwetst of pijn gedaan heb in dit leven en vorige levens mijn spijt betuigd en gevraagd om mij te vergeven.Tijdens de healing zag ik mijn onderste chakra open breken en er stroomde donkere energie naar de aarde via mijn voeten.Wat daarna gebeurde was zo immens. Ik voelde een enorme warmte vanuit mijn hart mijn lijf in gaan en ik kreeg het bloedheet!Ik zei tegen mezelf: "blijf rustig dit is het universele licht wat ik mag ontvangen." Het was best intens maar ik ben zo dankbaar voor deze sessie.Ik voel echt verschil en kreeg een paar uur later weer inspiratie om verder te gaan met het schrijven van mijn boek. Dank je wel aan het hemelse team wat via jou deze healing gaf.
Andere ervaringen kun je
hier
lezen
.
Wil jij na het lezen van dit blog graag zelf de kracht van Tao healing ervaren, dan kan dat!
Op 30 maart 2021
zal ik een speciale groepshealing geven met het thema:
helen van angst.
Je kunt je daarvoor aanmelden via deze
link.
Het voordeel van een groepshealing is dat het een krachtig veld is en je de healing ontvangt tegen een gereduceerd tarief. Maar omdat het een groepshealing is krijgt niet iedereen de persoonlijke aandacht en feedback. Indien dat je voorkeur heeft, dan is een
persoonlijke sessie
het meest geschikt.

Ken jij iemand anders die mogelijk baat heeft bij deze technieken, voel je dan vrij om dit blog te delen. Ik ben je er dankbaar voor en hopelijk worden zo veel mensen geholpen om een andere invalshoek te verkrijgen en kan het aantal mensen dat gelukkiger en blijer door het leven gaat toenemen.
Ik wens je veel kracht en liefde toe bij het helen van die vorm van angst die jij ervaart en hoop dat je in staat bent om dit om te zetten naar meer innerlijke rust en moed.
In liefde en licht,
Barbara
~ True beauty is revealed only if there is light from within ~
Gecertificeerd Soul Healer and Teacher, Gecertificeerd Soul Communicator (Readings Akasha Kronieken) en Guan Yin Lineageholder
**********************************************************************************************
Healing fear, how to do this through Soulfulness and Tao Healing?
Dear readers of my blog,
Fear is an emotion anyone will be familiar with. How do you overcome fear, how do you heal these emotions, which could limit you greatly in your daily life. How do you transform fear into calmness and courage?
There are many ways to deal with this. In this blog I will share information and practices, which you can do by yourself, as well as another way to heal your fear from the point of view of Soulfulness and Tao Healing.
Fear often is seen as something negative, but fear can also be seen as something useful. It makes us aware of and gives a warning for a dangerous situation.
Fear is a universal feeling. Everyone experiences sooner or later a threatening situation in life which leads to emotions of fear. For example when you are driving and you lose power on the wheel, or when you experience physical abuse, or when you see your child or your pet suddenly cross the road and the truckdriver just had enough time to brake, or when you are physically ill and your future suddenly is very insecure. Fear is a normal response, which enables the body to respond to any form of danger. Adrenaline is increasing, your heart beats faster, your muscles contract, your breathing accelerates, etc. This will all help your body to respond adequately and to get yourself or others to safety.
However, there are also many moments of fear, without any immediate threat. For example, fear of flying, fear of spiders or other animals, fear of public speaking, fear of rejection, fear of heights, fear of natural disasters, fear of crime, fear of not having enough/deficits, fear of death, some people told me they are afraid of their psychic abilities, and so there are many possible fears people can have. Those emotions of fear are real, while at the same time there is no actual threat. The body however responds as if it is in a dangerous situation. You can feel your heartbeat, your adrenaline's pumping, and you can even feel like you are paralyzed by fear, causing you not being able to do what you actually would like to do.
These forms of fear may not be related to any actual threatening situation, but these physical responses are very real. They can even block you in daily life and cause discomfort. When these feelings stick with you for a longer period of time, it could even cause mental or physical discomfort, like adrenal fatigue, hypersensitive nervous system, hormonal imbalances, avoidance to make sure the negative emotions are not triggered.
In Traditional Chinese Medicine fear is the emotion which belongs to the Water Element.
If these feelings of fear are frequent and sustained, it could cause an imbalance in the Water Element and affect the other organs/systems which are part of this Element.
The Yin organs belonging to the Water element are the kidneys.
The Yang organ is the urinary bladder.
The tissues related to this Element are the bones and joints.
The bodily fluid is the urine.
The senses are the ears/hearing.
The taste is salt.
The unbalanced emotion is fear, and the balanced emotion is calmness and courage.
The color which belongs to this Element is blue.
The season is winter.
The weather is cold and the wind direction is North.
All these parts, mentioned above, are related and interconnected. If one of them is out of balance, it could affect the other parts and bring them out of balance too. If you experience emotions of fear for a longer period of time, it could bring your adrenal glands out of balance (which produce adrenaline), it could cause back pain in the middle of your back where your kidneys are located. You could respond in a negative way to cold weather, or you may have to use the bathroom more frequently. In the long term it could even affect your brain and your concentration, because your kidneys and the energy center your kidneys are strongly connected to, the kundalini, nourish your brain and the hormones produced by the adrenal glands are connected to the neurotransmitters produced in your brain.
But it is reciprocal. If your kidneys are weak and out of balance, it could lead to increased feelings of fear.
You hopefully understand that this could have a lot of consequences.
Everybody knows the friendly advises people often give: "Fear is a bad counsellor, get over it!
"Don't be so ridiculous, there is nothing wrong... "
"Try to see the other side. I am not afraid"
"Feel the fear and do it anyway! Don't let your fear stop you. Get over it!"
But it isn't always so simple. In fact, in my case it even got worse.
For as long as I can remember I am afraid of spiders. Realistic? No not really. There are no big poisonous spiders here in my country. But as soon as I see a spider, no matter how tiny it is, my heart skips a beat, and I can feel the adrenaline pumping. Very inconvenient. And I can tell myself again and again, that this animal isn't dangerous and probably more afraid of me, but it doesn't take away all these responses.
When the movie Arachnaphobia was on television I forced myself to watch it, to confront myself and to get over my fear. Watching a movie seemed easier than holding a spider in my hand.
Well I watched the movie... but my fear didn't go away, it actually increased.
So what will help you instead? There are many ways to deal with fear, but in this blog I share the insights and point of view from Soulfulness and Tao Healing.
FEAR and Soulfulness and Tao Healing.
When something around us creates a big unrealistic fear within us, it means something inside of us is touched. If there is nothing inside of us that can be touched or resonate with the outer circumstances, then we won't respond to it and there will be no fear. If there is a vibrational field within us, that resonates with a field around us it could bring these emotions of fear. This could be related to a negative memory of something that happened in this lifetime, for example you have been in a plane crash and every time you want to walk into a plane, these memories come up creating fear of flying. But it can also be related to things in past lives. If that is the case, it sometimes is not so easy to remember or identify why you have a certain fear. Still it is possible to heal these emotions with spiritual practices. By connecting with a vibrational field and frequency which is higher than the frequency and vibration of the memory connected to the negative emotion, you can transform these negative memories. As you can see in the image, fear has a very low frequency.
By connecting to the Source, the vibrational field of the Creator or the universal field of Love, and using these higher frequencies to purify your own vibrational field, you could transform all these frequencies and vibrations connected to fear. In this way you will be able to transform your current situation. As soon as these lower frequencies are no longer part of your vibrational field, you will no longer resonate with these situations which could create fear before. You will heal yourself from within, so you won't respond to situation outside of you any more.
You can overcome fear by using the power of your mind. This can be very powerful. If the fear is created by the mind, by negative mindsets, then it could be useful to change your mindsets into more positive thoughts to overcome your fear. However, if there is a negative memory or a karmic blockage on your soul it is needed to go one step further and heal your soul first.
A human being has 5 bodies, each with a different density. We have a spiritual body (soul), an emotional body (heart), a mental body (mind), an energetic body (energy) and a physical body (matter). These 5 bodies are interconnected and interrelated, but they are not all equal. The dominant body is the spiritual body. The soul is the boss.
Your soul sends the information to your heart, which receives the information and your heart passes the information to the mind. Your mind processes the information and directs your energy and then the matter will respond.
Your soul carries all of the experiences of this life and also of all your previous lifetimes and you also carry a part of your ancestors within your soul. That is called karma.
If you carry a negative memory or a karmic blockage on your soul, sending out a negative message of fear, it is not so easy to transform this through mind power only. Your mind serves your soul. It is soul over mind, not mind over soul. Then healing of the soul is needed first. When you heal your soul and your soul no longer gives a warning or a negative message based on a negative memory, your heart will no longer receive a negative message, and your mind will no longer direct the energy based on a negative message. By transforming your fear, your Water Element also has a possibility to get stronger and more balanced. Fear is not only felt in the kidneys but it actually is felt through the whole body.
You can heal your soul through spiritual practices, meditation, by receive soul healing blessings and more.
Below I will share a self-healing practice which I learned from my spiritual teacher, Dr. and Master Zhi Gang Sha.
The goal of these practices is to bring more light in your soul, to open and purify your heart, to transform the mind blockages, to allow the energy to flow and to transform the matter.

With regard to
soul blockages you can think of negative karma and negative memories carried on one's soul.
With regard to heartblockages you can think of judgement, greed, lack of wisdom, impurity and more.
With regard to mindblockages you can think of negative mindsets, negative beliefs, negative attitudes, ego and attachments.
In case of energy blockages there is too much energy around the cells or around the organs, blocking the spaces.
In case of matter blockages there is a blockage inside of the cells.
SELF-HEALING
The energy healing and spiritual healing practices from China, India and other countries have served many people over the last five thousand years. Nowadays, many have forgotten about the ancient practices and their power, however if these practices weren't so powerful and effective, they would not have survived for such a long time :)
These techniques are simple, but don't let it fool you. The fact that these practices are simple, doesn't mean that they are not powerful! On the contrary. The power and effectiveness of these 5 techniques all together have served many people and transformed their lives. Experience it yourself now and apply these techniques.

We use the 5 Power Techniques. Every single technique is powerful, however the combination enhances the power.
1)
Body Power: Where you put your hands, is where you receive the blessings.
We use specific body positions and hand positions to promote energy flow en to promote healing. Where you put your hands is where the energy will flow and where you will receive the benefits for healing and rejuvenation.
Sit up straight with your back free from the chair. Keep your back straight, with your crown and your perineum in one line. In this way the energy and the light can flow freely. The universal light can enter through your crownchakra and can go down through the other chakra's and your central channel to your lower abdomen where very important foundational energy centers are located. Put one hand on your lower abdomen, so the energy centers are nourished and you are firmly grounded. Put the other hand on your back, near your kidneys.
Put your feet flat on the ground so you can connect with Mother Earth and you are also firmly grounded in this way during the practice.
Close your eyes during the practice.
Breath into your lower abdomen and fully relax. The more relaxed you are, the more healing can take place.
2)
Soul Power: What you ask of Heaven, Tao (Source) and your own soul is what blessings you will receive.
Here we address the power of the soul. We say
hello
.
There is a distinction between inner souls and outer souls.
We all have a body soul, but also all our organs, systems, cells, DNA/RNA have their own function and their own soul. We can speak to them and ask them to heal themselves. Every soul has a great ability to self-heal and by saying
hello
to the souls we can actually activate that power.
Your body soul knows what is has done to create these karmic blockages. The Divine, Tao, Source, and your spiritual fathers and mothers know where there are blockages on your soul, heart, mind and body. They know what is needed to heal. Your soul and the souls around you have deep wisdom and knowledge and great power to help you heal. All you need to do is ask.

Say
Hello
:
Dear soul, heart, mind and body of ­­­­­­­­­­­my kidneys.
Give love:
I love you.
Affirmation:
You have the power to heal my fear and to transform the blockages. I would like to be calm, courageous and confident.
Give an order:
Do a good job
.
Give gratitude:
I am very grateful
.


It is important to give love to the area which needs healing. Love has the power to meld all blockages. Love is the opposite of fear.
Often people speak very negatively about the part of the body, for example their back or knee, which hurts or is sick, but to speak negatively only creates more blockages. It is better to give love to the area. Give love to your negative feelings and negative emotions. That is a way to promote healing.
Love melds all blockages.
Forgiveness brings inner joy and inner peace.
That is why it is smart to include a forgiveness practice within your self-healing practice and in this way to lighten the karmic load. You can do it like this:
Dear all souls I have ever hurt or harmed or taken advantage of in this life or in previous lives, or who have been hurt or harmed by my ancestors, please come.
I love, honor and appreciate you.
I offer you my sincere apologies for the mistakes I and my ancestors have made. I am so sorry.
I thank you for the lessons you have given me. I am learning from my mistakes and I am not the same person anymore. Therefore I humbly ask for your forgiveness.
Please forgive me for my mistakes in this lifetime and all of my other lifetimes. Please forgive my ancestors.
I won't take advantage of it. I will serve more.
I cannot thank you enough.
Thank you.
Dear all souls who have ever hurt or harmed me or my ancestors or have taken advantage of me or my ancestors in this life or in previous lives, please come.
I love, honor and appreciate you.
It is my wish to transform the karmic blockages between us and to improve our relationship. I offer you my unconditional forgiveness and I ask all of my ancestors to do the same.
Let us join hearts and souls together and live in love, peace and harmony.I cannot thank you enough.
Thank you.

Dear my beloved soul and all of my inner souls of all my organs, systems, body parts, cells, RNA/DNA.
I love you, honor you and appreciate you.I offer you my sincere apologies for the mistakes I have made against you, for all the moments I didn't give love to myself, for all the times I wasn't standing up for myself, for all the moments I polluted myself with the things I ate, drank, or with the products I used and in this way I harmed myself. I am so sorry. Please forgive me. I will take better care of you.
I cannot thank you enough.
Thank you.
I totally and unconditionally forgive meself.
There are also outer souls, the souls around us. You can think about the light beings, like the ascended masters, the gurus, lamas, kahuna's, angels, archangels, the Divine, the Tao, the Source. But also the soul of the sun, the moon, the stars, the planets, the souls of nature. These light beings have powerful souls and they have great potential to bring love, light and healing. We can ask them to help us in our healing process. You can call their names if you feel very connected to a specific soul like an archangel or Jesus or Mother Mary or Guan Yin. Or you ask all of them for help in a general way, by asking all the spiritual fathers and mothers for help. By asking the light beings for help we can accelerate our healing process, because their souls are so advanced and pure. They are all around us and they are willing to assist us, but they often are waiting for our request. Speak with sincerity, speak from your heart and soul and simply ask for help. You can always ask for help. But you cannot force it or demand it.
Dear ­­­­­­­________ (call the souls who you would like to ask for help and receive a healing from).I love you, honor you and appreciate you.
Please come. Would you please help me to heal my fear?
Please forgive me and help me to meld the blockages within my soul, heart, mind, energy and matter so I can receive healing for my fear.
I cannot thank you enough.
Thank you.
3)
Mind Power: Where you focus your mind is where you receive the blessings.

We use the power of creative visualization. Where you put your mind, using creative visualization, is where we receive benefits for healing, rejuvenation, and transformation. Where you put your mind, is where the light will go to and where the healing will take place. Visualize golden light, coming from 360 degrees to the area where you need healing. Visualize bright blue light in the area of your request, in this practice your kidneys. It is important to visualize light and not to visualize energy. Light has no negative side-affects. When you focus on energy you could create an imbalance between yin and yang.
Focus your mind on your kidneys. The best way to do this is with your eyes closed. If you keep your eyes open, your attention and focus will reduce and the intention you do this practice with, could get lost sooner.
4) Breathing Power:
Abdominal breathing. When you inhale, your abdomen expands. When you exhale, your abdomen contracts. Follow nature's way.

Inhale deeply to your lower abdomen and while you breath in you visualize bright blue light coming from 360 degrees to the place where you would like to receive the healing, your kidneys. Every breath comes through your nose and through every pore of your skin to bring light to the place where you need the healing. When you exhale you visualize light in your whole body.
5)
Sound Power: What you chant, is what you become.
We use the power of chanting specific sounds or specific mantras. What you chant, is what you become. To chant healing mantras has a positive effect on the healing process. But it has another effect as well. Many people experience difficulties to silent the mind during meditation because the mental chatter just doesn't stop. By chanting the mantra you prevent the inner chatter and negative talking which affect the outcome of the practice in a negative way.
Love is a powerful connection to the Light. Fear however is a very strong connection to the Dark Side. Love melds all blockages, while fear could make you feel paralyzed or your legs turn to jelly.
Forgiveness brings inner peace and inner joy and transforms your karmic load.
We can use different mantras. Try them and see which mantra serves you most.
Chant:
I forgive you,
You forgive me,
Bring love, Peace and Harmony
Bring Love, Peace and Harmony
I forgive you,
You forgive me,
Bring love, Peace and Harmony
Bring Love, Peace and Harmony
Chant for at least 3-5 minutes per time, silently or aloud.
Now bring love to your kidneys:
I love my kidneys
I love my kidneys
I love my kidneys
I love my kidneys
I love my kidneys
I love my kidneys
I love my kidneys
I love my kidneys
I love my kidneys
I love my kidneys
You can also give a positive affirmation:
Transform my fear into calmness and courage.
Transform my fear into calmness and courage.
Transform my fear into calmness and courage.
Transform my fear into calmness and courage.
Transform my fear into calmness and courage.
Transform my fear into calmness and courage.
Transform my fear into calmness and courage.
Transform my fear into calmness and courage.
Transform my fear into calmness and courage.
Transform my fear into calmness and courage.
Chant for at least 3-5 minutes per time, silently or aloud.
Do this multiple times per day. The longer you practice, the better the results could be.
When you chant silently, the smaller cells and smaller spaces within your body will vibrate. When you chant out loud the bigger cells and the bigger spaces in your body will vibrate. To chant silently is Yin Chanting. To chant out loud is Yang Chanting. It is important to alternate Yin and Yang, because when Yin and Yang are balanced, health will be restored. There where golden light shines, sickness will disappear.
Close the practice by saying:
Hao! Hao! Hao!Thank you! Thank you! Thank you. Gong Song! Gong Song! Gong Song!Hao! is Mandarin Chinese and means Perfect! Get well!
To offer your gratitude is very important. We say "thank you" three times. The first "Thank you" is to the Divine, the second "Thank you" is to all the souls who came and joined in the practice, and the third "Thank you" is to your own soul.
Gong Song is what we say to all the souls who came and it means: respectfully return to your abode or to the place where you are needed at this time.
This is a very simple and basic practice you can do to bring more love and forgiveness to your soul, heart, mind and body and to transform the blockages in your kidneys related to fear.
Love melds all blockages.
Forgiveness brings inner joy and inner peace.


The more often and the longer you chant and connect with love and forgiveness, the better it is.
For chronic and life-threatening conditions, chant 2 hours or more per day. This can be an uninterrupted period of 2 hours or you can practice multiple times per day and add all of your practice time together to total at least two hours per day.
You can also chant when you take a walk outside, when you take a shower, when you drive your car (but do not close your eyes of course while driving
J
) etc.
This may seem very simple to you. This may seem too simple for you to believe, but you will see when you practice regularly and consequently that it could bring changes in the way you feel or in many aspects of your life. The help from a mentor or someone with experience also can benefit you a lot.
Like many may have experienced, sickness can occur quickly, even suddenly, while recovery could take a lot of time. It requires patience and presistence and it may even ask you to be open up to a new way of being in the world.
It is good to gather knowledge about what is going on, it also is very nice to learn what you can do by yourself. But results only come if you truly apply what you have learned. It is the same with the practices in my blog. Reading and understanding is only the first step. To apply it regularly/daily is very important to activate the selfhealing process. It needs time, dedication, trust and you have to have this mindset of "not giving up".
And there is something about time. Time will not come back. I have always been aware of that. I also was aware of the fact that I needed to use my time efficiently on things that truly matter. If I have an opportunity to gain time by doing things differently and faster, especially when it concerns my wellbeing, I have always invested in those opportunities, because it gave me something what is priceless for me: a better quality of life in a shorter period of time. And let's be honest, after all those years of deep suffering, I was actually kind of done with suffering. Hearing about the possibility to recover faster, was something I gratefully accepted with both of my hands. Besides doing lots of self-healing practices, I also received lots of healing blessings.
You have the power to heal yourself
The light beings, the Divine, the Tao, the Source, all have the power to bless you and to support you in your healingprocess.
Tao Healing can accelerate your healingprocess.
The kind of spiritual healing that I am trained to offer is Tao Healing. It brings healing to all these 5 bodies and helps to align them. It brings light to the blockages within the spiritual body (soul), emotional body (heart), mental body (mind/spirit), energetic body (energy) and physical body (matter).
If your own bodies carry more light, have fewer blockages and are more in alignment, then this will show in your physical life. You could say, you transform your outer physical life from the inside out. When your blockages diminish, you radiate out different frequencies and vibrations and therefore attract other situations.
Tao Healing is very powerful. I came into contact with it because of my health and my doctor's statement that I would only have a few months left to live. However, Master Sha gave me his method and I have received a lot of spiritual healing and profound training from him and thanks to his method I am now 10 years later and still alive. In those 10 years I have seen and experienced a lot. My own life has been totally transformed and I have seen many other people blossom and shine as well.
EXPERIENCE
I regularly receive beautiful feedback from clients about their experiences during the healing blessings.
Anxiety disorder
At the beginning of the healing session I had asked the arch angels and all souls to help me open my heart chakra. I also apologized to all souls I have hurt or harmed in this life and previous lives and asked for forgiveness. During the healing session I saw my first chakra open up and lots of dark energy flowed out of it through my feet towards the earth. What happened next was so immense. I felt an incredible heat flowing from my heart chakra througout my body. I was so hot! I told myself: "Stay calm, this is the universal light you are allowed to receive". It was quite intense but I am so grateful for this healing session. I truly feel a difference and a few hours after the healing session I got inspired again to continue writing my book. Thank you to your heaven's team that offered the healing blessing through you

.
Other experiences you can read
here
.
If you would like to experience the power of the healing for yourself, please
contact
me to see what is possible.
March 30, 2021 I will offer a special group healing session for healing fear.
If you would like information, please send me an email.
If you know someone who could benefit from the information in this blog, please feel free to share the link. I would be grateful if you would do so. It is my wish that more people will learn to have a different perspective on depression and anxiety and what could be done about it, so many more people will be able to live a happier and healthier life.
I wish all of you love and strength to transform the kind of fear you experience and hope you will be able to transform it into more calmness and courage.
~ True beauty is revealed only if there is light from within ~
Gecertificeerd Soul Healer and Teacher, Gecertificeerd Soul Communicator (Readings Akasha Kronieken) en Guan Yin Lineageholder