~ for English please scroll down halfway through this page ~

De NIEUWE AARDE zal via jou komen
lieve lezers,
vele mensen schrijven momenteel over de Nieuwe Aarde op internet. Velen delen prachtige ervaringen over wat ze hebben mogen zien tijdens hun meditaties en hoe de Nieuwe Aarde eruit ziet in de beelden die ze mochten ontvangen. Sommigen zeggen dat met de Astrologische Configuratie van 12 januari 2020 er een nieuwe tijd zal aanbreken en dat het enige wat we nu nog te doen hebben is rustig achterover gaan zitten en de wereld zien veranderen in het Koninkrijk van Licht en Liefde.
Persoonlijk geloof ik dat we op dit moment leven in een belangrijke tijd en dat de Nieuwe Aarde op een dag zal ontstaan, maar ik geloof er niet in dat dit een tijd is waarin we rustig kunnen zitten en afwachten. Ik geloof er ook niet in dat de Nieuwe Aarde vanzelf zal ontstaan. Ik ben van mening dat dit afhankelijk is van de keuzes die wij, als gehele mensheid, zullen maken.
Ik heb veel onderricht en inzichten ontvangen van mijn leraar, Dr. en Master Zhi Gang Sha. Hij deelt deze ook in de vele boeken die hij heeft gepubliceerd. Ik heb vele boodschappen ontvangen vanuit de zielenwereld via mijn open spirituele kanalen. Ik heb een aantal hiervan onlangs gedeeld op dit blog. Ik heb vele beelden gezien. En naar mijn persoonlijke overtuiging leven we nu in tijden van grote veranderingen en grote transformatie. We zijn op weg naar de Nieuwe Aarde waar Liefde, Vrede en Harmonie zullen regeren. Ik zie uit naar deze Nieuwe Aarde!
Echter, er zal eerst een periode van transformatie aan vooraf gaan voordat het zover is. En dat zal niet gemakkelijk zijn. Er zal ons veel te wachten staan. Tegelijkertijd is het ook een tijd van grote mogelijkheden. Onthoud dat alsjeblieft.
Zoals Tiokasin Ghosthorse zei:
"Dit is de moeilijkste tijd om in te leven, maar het is ook de grootste eer om nu op dit moment hier te leven en om deze periode te mogen aanschouwen. Er is geen andere tijd zoals nu. We zouden dankbaar moeten zijn, omdat de Bron geen zwakke zielen heeft gemaakt om in deze periode te leven. De oude wijzen zeggen 'dit is de tijd waarin de sterkste zielen zullen overleven en zij die onbewuste lege omhulsels zijn, zij die de verbinding hebben verloren, zullen niet overleven.' We zijn meesters in overleven geworden - we zullen overleven - het is onze toekomstvoorspelling om dat te doen."



"De mensheid zal moeten overgaan van leven op aarde, naar samenleven met haar."



~ Tiokasin Ghosthorse ~
Zoals gezegd, geloof ik er niet in dat dit een tijd is om rustig achterover te gaan zitten en toe te kijken hoe de wereld verandert. Maar het is ook geen tijd om je overmand of angstig te voelen vanwege alles wat er in de samenleving gebeurt. Ik geloof er oprecht in dat dit een periode is om meer bewust te worden, om te groeien en empowered te worden en om de ware verbinding weer te herstellen. Het mag dan wellicht een moeilijke tijd zijn om in te leven, maar het is tegelijkertijd een tijd voor grote mogelijkheden om versterkt te worden door het licht, om een snelle voortgang te maken op jouw zielenreis.
Maar we moeten er wel iets voor doen. We zullen bewustere keuzes moeten maken. We zullen de verbinding moeten maken en terugkeren naar eenheid. We zullen meer moeten verbinden met onze eigen ziel, met elkaar, met de dieren, met Moeder Aarde, met het Universum en met alle zielen. We zijn allemaal verbonden met de Bron. We zullen de afscheiding die op dit moment zo sterk aanwezig is moeten veranderen.
Wellicht denk je nu, ik moet helemaal niets... 'moeten' is niet spiritueel. Maar laten we heel eerlijk zijn, zo doorgaan kan niet. Zoals
Sir David Attenborough
onlangs zei: "We moeten ons goed realiseren dat dit geen spelletje is."
Ik geloof dat deze periode van grote rampspoed in Australië het begin is van de grote transformatie van Moeder Aarde. Velen hebben gesproken over de Shift/de Overgang en de chaos die voorafgaat aan de mooie tijd van de Nieuwe Aarde. De chaos vindt op dit moment plaats in Australië. Ik vind het interessant om waar te nemen dat het in Australië begint. Nieuw-Zeeland en Australië zijn een van de eerste plaatsen waar een nieuwe dag en ook een nieuw jaar verwelkomd wordt. Het zal waarschijnlijk geen toeval zijn dat ook hier het Licht van de Nieuwe Aarde en de chaos die daaraan voorafgaat, als eerste gezien worden.
En vandaaruit zal het Licht zich voortbewegen door de verschillende tijdzones.
Het is dus heel goed mogelijk dat ook de chaos zich zal voortbewegen door de verschillende tijdzones.
Er is op dit moment al sprake van vulkanische activiteit in andere delen van de wereld, waaronder Mexico, Japan en de Filipijnen. Allemaal in een kort tijdsbestek van slechts 3 dagen.
En als je naar de wereldkaart kijkt vormen Australië, de Filipijnen, Japan en Mexico een cirkel.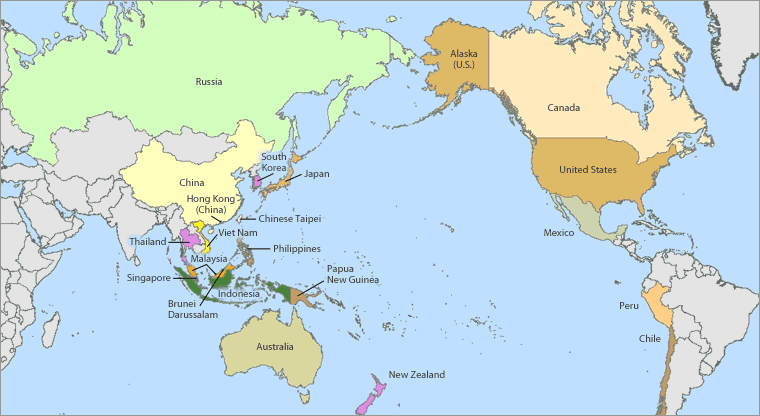 En kijk dan vervolgens eens naar waar de meest recente aardbevingen zijn gesignaleerd. Deze foto is van 16 januari 2020:
Het is in hetzelfde gebied, dezelfde cirkel! Met zowel bosbranden, als vulkanische activiteit en aardbevingen.
Laten we ons herinneren dat we op Moeder Aarde leven.

Gaia; een prachtig, dierbaar, levend wezen.

Als zij verandert, moeten wij veranderen.

Als zij haar frequenties verhoogt, moeten wij onze frequenties verhogen.

Als zij zuivert, moeten wij zuiveren.

Als zij wakker wordt, moeten wij wakker worden.

Als zij ons vraagt om voor haar te zorgen, moeten wij haar helpen.
Met het wakker schudden van Moeder Aarde/Gaia is de Ascensie periode begonnen. De ascensie zal ook chaos creëren. We zien de eerste tekenen daarvan nu.
Zoals de boodschap die ik doorkreeg zegt:
Er is een veel grotere nood om te ontwaken dan je je realiseert. De tijd van deze chaos op Moeder Aarde is Nu. Gaia zal ontwaken en naar hogere dimensies doorgroeien.

Breng zo veel mogelijk informatie naar iedereen toe, op vele verschillende manieren en op elk moment, want iedere ziel die ontwaakt kan helpen om de last van anderen te verlichten. Het is zo nodig!

Dank je wel voor je hulp.




De Galactic Council of Light






Lees de complete boodschap
hier.
Dit betekent niet dat we overal ter wereld grote branden of aardbevingen tegemoet zullen zien. Er zullen verschillende wijzen van chaos zijn in verschillende landen. Ik heb
eerder g
edeeld wat mogelijk zou kunnen gebeuren in mijn land, Nederland. En we krijgen nu de waarschuwing, de wake up call. Het is tijd om actie te ondernemen. En in mijn ogen worden we gevraagd om NU actie te ondernemen. Er wordt ons niet gevraagd om rustig af te wachten. Er wordt ook niet gevraagd van ons om ongerust of bang te worden. Er wordt gevraagd om onszelf te bekrachtigen en onszelf te veranderen en zorg te dragen voor Moeder Aarde.
Zoals Lao Zu in hoofdstuk 63 van de Tao Te Jing schreef:
Treed het moeilijke tegemoet als het makkelijk is.
Treed het grote tegemoet als het klein is.
Het moeilijkste in de wereld
moet makkelijk zijn als het ontstaat.
Het grootste in de wereld
is klein in het begin.
Het is dus beter om nu te beginnen... en het kan met ieder van ons beginnen.
Zoals ik in mijn
vorige blog
schreef; Eén persoon kan al iets doen wat invloed heeft. Als deze ene persoon gevolgd wordt door velen, zal de invloed groter zijn!
Wanneer één persoon een positieve beslissing neemt om een positieve verandering te creëren en die beslissing wordt door velen gevolgd, zal de invloed die die beslissing heeft veel groter zijn en mogelijk een wonder kunnen creëren!
Ik geloof er echt in dat wij, als individuen, kracht hebben. Zelfs één persoon kan veel bereiken. Je hoeft alleen maar te denken aan wat er gebeurd is in 1989 op het Plein van de Hemelse Vrede in China toen één persoon in staat was om een colonne van tanks te stoppen en op te staan voor de mensen.
Op gelijke wijze kunnen we dat nu doen, ieder van ons! Iedereen heeft een keuze! Waar kiezen we voor? Kiezen we ervoor om het Licht te verspreiden en te vergroten of kiezen we ervoor om de Donkerte meer macht te geven?
Luisteren we naar wat politici en de mainstream media ons willen doen geloven of denken we zelf na?
Er zijn vele zeer slimme mensen op deze aardbol. Er wordt veel nieuwe technologie ontwikkeld. Gebruiken we onze hersenen en intelligentie voor het ontwikkelen van technologie die harmonie in de wereld brengt (bijvoorbeeld voor het opschonen van de oceanen, voor schone energie en goede gezondheid) of gebruiken we het voor het creëren van vernietiging (zoals voor wapens, 5G netwerk etc.) Welke keuzes maken deze slimme mensen en welke beslissingen ondersteunen wij in de maatschappij?
We hebben de mogelijkheid om die beslissingen te ondersteunen die helpen bij het brengen van meer Liefde, Vrede, Harmonie, Healing, Hogere frequenties van Licht.
De Shift waar zovelen over spreken draait allemaal om het overgaan van de derde naar hogere dimensies op Moeder Aarde. Vele hoge frequenties van Licht zullen naar de Aarde stromen vanuit het sterrenstelsel en het universum om Moeder Aarde in haar proces te ondersteunen. De lagere frequenties op Aarde, de donkere krachten die momenteel de Aarde controleren en in haar greep houden zullen zich hiertegen verzetten.
Maar er is een prachtig wetenschappelijk bewezen fenomeen:


Er kunnen geen hoge en lage frequenties op hetzelfde moment op dezelfde plaats zijn.
Daar ligt dus onze kracht! We kunnen allemaal de lagere frequenties in ons omzetten naar hogere frequenties en op die manier hebben we invloed op het collectieve veld.
Wat we te doen hebben is dat we meer bewust in het leven gaan staan en keuzes gaan maken die deze hogere frequenties ondersteunen om op Aarde blijvend verandering te brengen. De donkere krachten zullen uiteindelijk hun grip verliezen naarmate meer en meer mensen hun frequentie verhogen.
In mijn
vorige blog
heb ik een voorbeeld gegeven van een zielgeleide meditatie die kan helpen om de blokkades in ons te transformeren en om meer licht te belichamen. Lees deze alsjeblieft en ervaar de kracht ervan voor jezelf.
Dit is niet de tijd om overmand te worden door alles wat er in de wereld gaande is. Het is een tijd om meer in onze kracht te gaan staan, opdat we onze pijn kunnen helen en iedere blokkade in ons kunnen omzetten.
Het is beter om dat te doen voor de karmische blokkade zich laat zien/voelen, omdat wanneer karma toeslaat je over het algemeen machteloos bent. Als het ongeluk toeslaat, zoals nu met de enorme branden, staan we vaak machteloos.
Maar de kracht ligt in het moment vóór de karma toeslaat!
Je hebt de mogelijkheid om NU te veranderen.
Je hebt de kracht om:
angst om te zetten in liefde
woede om te zetten in vergeving
verdriet om te zetten in geluk
depressie om te zetten in plezier
onzekerheid om te zetten in zelfvertrouwen
negatief zelfbeeld om te zetten in zelf-liefde
je karma te transformeren door service
de lagere frequenties in jou om te zetten naar hogere frequenties
en zo zijn er veel meer mogelijkheden.
Dr. David Hawkins heeft een schaal ontworpen met de verschillende frequenties die verbonden zijn met emoties.
Wanneer steeds meer mensen in staat zijn om hun bewustzijn te verruimen en in hun kracht gaan staan en hogere frequenties belichamen, dan zal de Shift van Moeder Aarde makkelijker zijn.
Daar waar hoge frequenties zijn, zullen de lagere frequenties geen kracht meer hebben. Dat is dus een manier hoe we allemaal de kracht in ons hebben om ons steentje bij te dragen in de komende periode.
Dat is de reden dat ik zei, ga niet achterover zitten en toekijken, maar neem het heft in hand en verruim je bewustzijn!
Er zijn vele manieren om in je kracht te gaan staan. je bewustzijn te verruimen en je frequentie te verhogen. Persoonlijk heb ik de meeste transformatie verkregen door de soulfulness technieken en Tao Healing. Ik deel er veel over hier op dit blog (
zie de lijst met de verschillende titels
) en op mijn
website
. Maar je kan ook andere dingen doen. Zoek iets wat diep in jou resoneert. Het maakt niet uit welke techniek jij toepast om in je kracht te gaan staan. Als je het maar doet :) Je wilt je niet machteloos voelen, toch?
En wanneer wij onszelf transformeren, dan zal de Nieuwe Aarde ontstaan VIA ons.
Ik heb de kracht om heel mijn leven te transformeren.
Jij hebt de kracht om heel jouw leven te transformeren.
Samen hebben we de kracht om het leven van heel de mensheid en alle zielen op Moeder Aarde en op de ontelbare planeten en sterren en in de sterrenstelsels en universa te transformeren.
~ Dr. en Master Zhi Gang Sha ~
in liefde en licht,
Barbara
~ True beauty is revealed only if there is light from within ~
Gecertificeerd Soul Healer and Teacher, Gecertificeerd Soul Communicator (Readings Akasha Kronieken) en Guan Yin Lineageholder
**********************************************************************************************

The NEW EARTH will come through you
Dear readers,
many people are writing about the New Earth these days on the internet.
Many share beautiful experiences about what they have seen during their meditations and how the New Earth will look like in the visions they received. Some say that with the Astrological Configuration on January 12, 2020, new times will come and all we have to do is sit back and watch the world change into the kingdom of Light and Love.
I personally believe we are living in an important period of time and the New Earth will come one day, but I do not believe this is a time to sit back and relax. I do not believe the New Earth will arrive all by herself. I believe it depends on the choices we, as humanity, make.
I received many teachings and insights from my teacher Dr. and Master Zhi Gang Sha, which he also shares in the many books he has published. I received many messages directly from the soul world through my open spiritual channels. I have shared some of them recently here in my blog. I have seen lots of images as well. And in my personal opinion we are now in times of great change, great transformation. We are on our way to a New Earth where Love, Peace and Harmony will take the lead. And I am looking forward to that New Earth!
However, there will be a time of transformation first. And it is not going to be easy. Lots of things will happen. Yet at the same time this is also a time of great possibilities. Please remember that!


Like Tiokasin Ghosthorse shared:
"This is the hardest time to live, but it is also the greatest honor to be alive now, and to be allowed to see this time. There is no other time like now. We should be thankful, for creation did not make weak spirits to live during this time. The old ones say 'this is the time when the strongest spirits will live through and those who are empty shells, those who have lost the connection will not survive.' We have become masters of survival -we will survive- it is our prophecy to do so."





"Humanity must shift from living "on" the earth, to living with her."
As I said before, I don't believe this is a time to sit back and watch the world change. It is not a time to become overwhelmed and afraid either. I believe this is a great time to become more conscious, to grow and to be empowered and to restore the true connections. It may be a hard time to live in, but it is also a time of great opportunities to be empowered by the light, to move forward on our soul journeys rapidly.
But we have to do something for it. We have to make more conscious choices. We have to make the connection and come back to unity. We need to connect with our own soul, with other humans, animals, Mother Earth, the Universe and all souls. We are all connected to the Source. We need to stop the seperation which is so present at this time.
Maybe you are thinking right now, I don't need to do anything, "Should or need to" isn't spritual... But let's be totally honest, we can't continue like this. Like
Sir David Attenborough
recently said: "We have to realise that this is not playing games."
I believe this time of great disaster in Australia is the beginning of the great transformation on Mother Earth. Many have spoken about the Shift and the turmoil which precedes the beautiful time of the New Earth. The turmoil is taking place now in Australia. To me it is interesting that it is starting there. New Zealand and Australia are one of the first to welcome a new day, a new year. It may not be a coïncidence that this is where the Light of the New Earth and the turmoil preceding it, will be seen first as well.
And from there the Light will move forward through the different timeszones.
So it is possible that the turmoil will spread through the different timeszones as well.
There are Volcanic Eruptions seen in other parts of the world recently, Mexico, Japan and Phillipines, in just a span of three days.
Look at the worldmap. Australia, Phillipines, Japan, Mexico, it is all in a circle.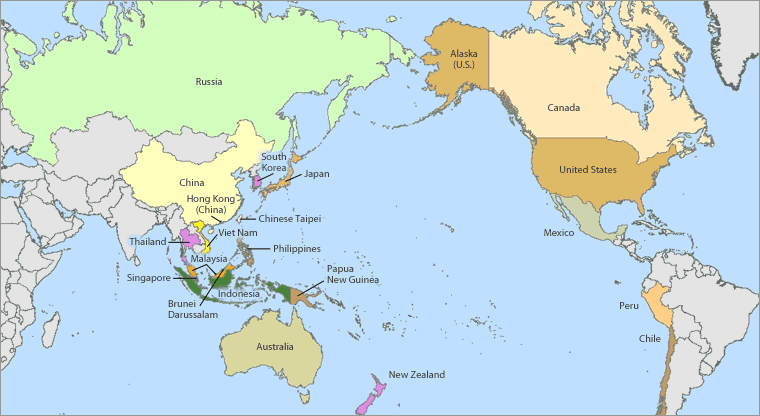 Then please notice the Latest Earthquakes. Photo is from January 16, 2020:
It is the same area! The same circle, with bushfires, vulcano activity, earthquakes.
Let us remember that we are living on Mother Earth.

Gaia. A beautiful. precious, living being.

As she changes, we have to change.

As she ascends, we have to ascend.

As she purifies, we have to purify.

As she awakens, we have to awaken.

As she is asking us to take care of her, we have to help her.
With the ascension of Mother Earth/Gaia the Ascension period is starting. The ascension also will create turmoil. We are seeing the signs now.
As the message I received before says:
There is a greater need of awakening then you realize. The time for this turmoil on Mother Earth is Now. Gaia will awaken and uplift to higher dimensions now. Bring as much information to anyone in many different ways and at all times, as any soul who awakens can assist in lifting the burdens for others. It is needed. Thank you for your help.The Galactic Council of Light.
Read the complete message
here.
This doesn't mean the whole world will face huge fires or earthquakes , there will be different ways of turmoil in different countries. I shared about what possibly could happen to my country, The Netherlands in
my previous blog
. And we get a warning or a wake up call now. It is time to act. And in my opinion we are asked to act NOW. We are not asked to relax. We are not asked to become afraid. We are asked to empower and transform ourselves and take care of Mother Earth.

Like Lao Zu said in Chapter 63 of the Tao Te Jing:
Meet the difficult while it is easy.
Meet the big while it is small.
The most difficult in the world
Must be easy in its beginning.

The biggest in the world
Is small in its beginning.
So it is better to start now... And it can start within each and everyone one of us.
Like I shared in my
previous blog.
One person can create something that has an impact. When that one person is followed by many, the impact will be bigger!
When one person makes a positive decision to create a positive change and that decision is followed or supported by many, the impact it will have will be much bigger and could create a miracle!
I truly believe that we, as individuals, have power. Even one can have power, you only have to think about what happened in 1989 on Tiananman Square, China, when one person was able to stop a fleet of tanks and stood up for the people.
And so we can do this now, everyone of us! Everyone has a choice! What do we choose for? Do we choose for expanding the Light, or do we choose to empower the Dark?
Do we listen to what politicians or Mainstream Media want us to believe, or do we think for ourselves?
There are a lot of smart people on the Earth right now. A lot a new technology is invented and created. Do we use our intelligence to build technology that brings harmony to the world (for example cleaning the oceans, clean energy, good health), or do we use it to create destruction (weapons, 5G etc), What choices do these smart people make, and which decisions do we in society support?
We have the possibility to support the decisions which are helping to bring Love, Peace, Harmony, Healing, Higher Frequencies of Light.
The Shift so many people speak about is all about going from the Third Dimension to Higher Dimensions on Mother Earth. Lots of high frequencies of Light will come in from the Galaxy and the Universe to help Mother Earth in this process. The lower frequencies on Earth, the darker forces which control Earth now will resist.
But there is one beautiful scientifically proved phenomenon:
There cannot be high frequency and low frequency at the same time in the same place.
So that is where our power is! We can all transform the lower frequencies within us to higher frequencies and in this way we have an impact on the collective field.
What we have to do is become more conscious and make choices which support these higher frequencies to settle down on Mother Earth. The darker forces will eventuelly lose power the more people will do so.
In my
previous blog
I gave an example of a soul guided meditation how to transform the blockages within us and how to embody more light. Please read and use it to feel the power for yourself.
This truly is not a time for us to get overwhelmed. It is a time we need to become empowered so we can heal any pain and transform any blockage.
And it is better to do it before the karmic blockages show up, because when karma hits you, you often are powerless. When the disaster comes, like now with the fires, we are often powerless.
But the power is in the times before the karma hits!
You have the power to transform them NOW.
You have the power to:
transform fear to love
transform anger to forgiveness
transform sadness to happiness
transform depression to joy
transform insecurity to confidence
transform self-loathing into self-love
transform your karma through service
transform your lower frequencies to higher frequencies
and more
Dr. David Hawkins created a Scale with frequencies and emotions:
When more and more people are able to expand their consciousness and empower themselves and embody higher frequencies, the Shift on Mother Earth will get easier.
Where there are higher frequencies, the lower frequencies do not have power anymore, so that is how we all have the power within us to help in these upcoming times.
That is why I said, do not sit back and watch, but become conscious and take action!
There are many ways to empower yourself, to expand your consciousness and to raise your frequency. Personally I received the most transformation through soulfulness techniques and Tao Healing. I share a lot about these techniques here on this blog (
see table of content)
and on my
website
. But you can find anything that resonates with you. It doesn't matter which techniques you use to empower yourself. As long as you do it! :) You don't want to feel powerless don't you?
And when we transform ourselves then the New Earth will arrive THROUGH us.
I have the power to transform all of my life.
You have the power to transform all of your life
Together we have the power to transform all life of humanity and all souls in Mother Earth and counless planets, stars, galaxies and universes.
Dr. and Master Zhi Gang Sha
~ True beauty is revealed only if there is light from within ~
Certified Soul Healer and Teacher, certified Soul Communicator (Readings Akasha Kronieken) and Guan Yin Lineageholder